Stimulating the scalp with platelet-enriched blood plasma to support hair growth. Here you can make an appointment.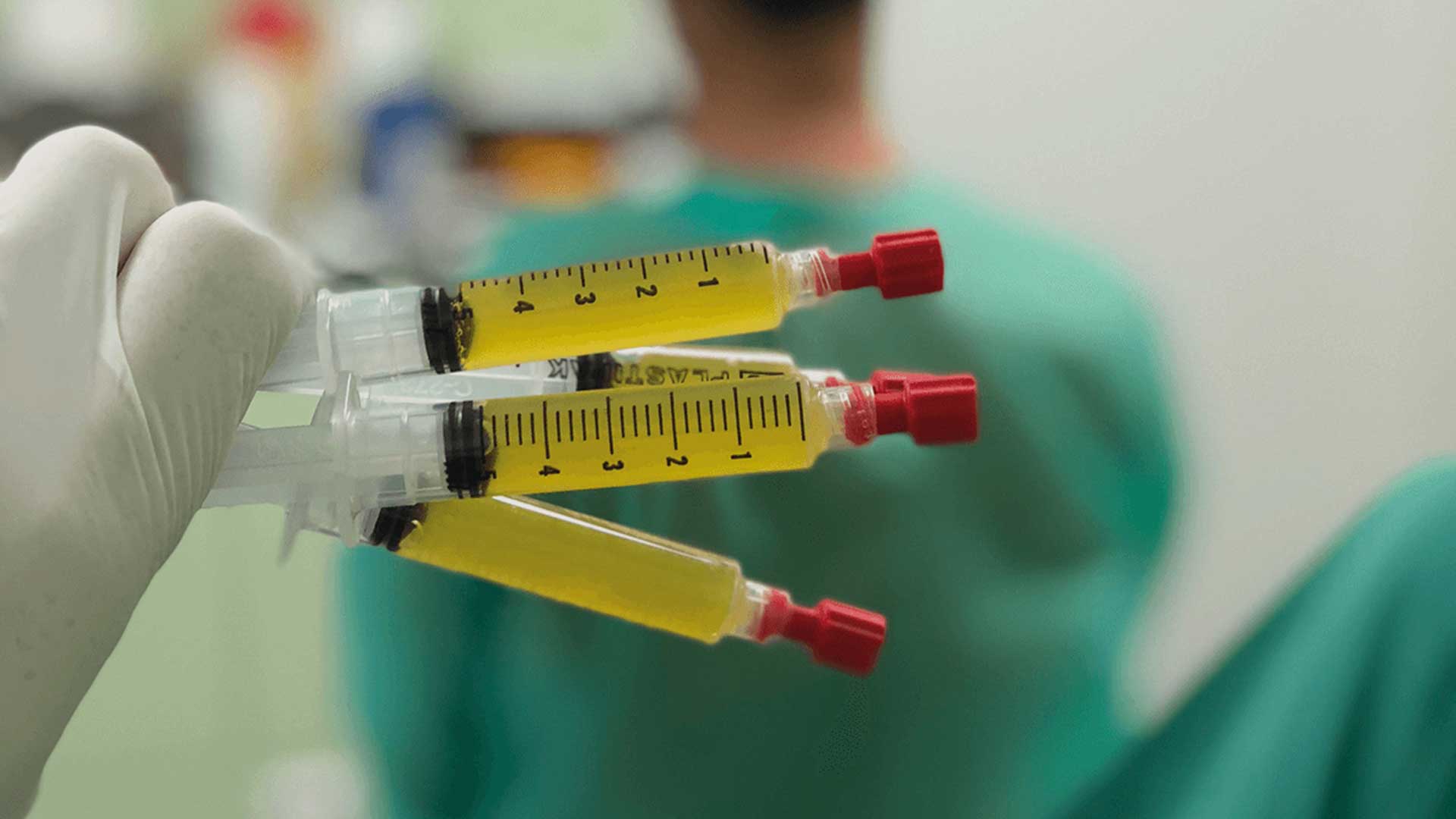 Strengthen your hair and stimulate hair growth
In addition to our offering of hair transplant and beard transplant, we offer the option of strengthening your hair and stimulating hair growth with an innovative treatment method, called  autohemotherapy,which is an area of specialisation for Prof. Dr. Turkof.
How does the therapy work
With this  form of treatment  the doctor uses your own blood, specifically your blood plasma, to stimulate the scalp and promote hair growth.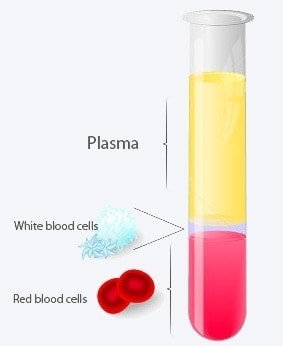 10 ml of blood are taken from the patient in 4 tubes.
The blood is centrifuged for 15 min at 1275 g, then the PRP is obtained from the plasma (lower ¼ of the plasma cylinder).
The concentration of the blood platelets is checked (it should be 3-4 times higher than in the blood). If it is not sufficient, it is centrifuged again to increase the concentration.
The plasma is transferred into 10ml syringes and painlessly injected into the scalp with a wafer-thin needle and a special injection gun at 16Hz (16 stitches/second).
We do not use any conventional kits for PRP production because it has been shown that the blood platelet concentration varies greatly from individual to individual and optimal results can only be achieved by checking and, if necessary, centrifuging again.
Our experience shows that this treatment is helpful in conjunction with a hair transplant. It supports the healing process of the dermis and epidermis of the donor area. It also strengthens the growth of the implanted hair and reduces the formation of scars, injuries, inflammation and redness in the recipient area.